Start designing your mailer box through our online design studio. Not feeling confident enough to create your own design? Visit our Contact Us page to speak with a team member who can help! Interested in a custom insert to secure your product? Simply Add to Cart and, upon checkout, a team member will reach out to gather information about your specific product dimensions.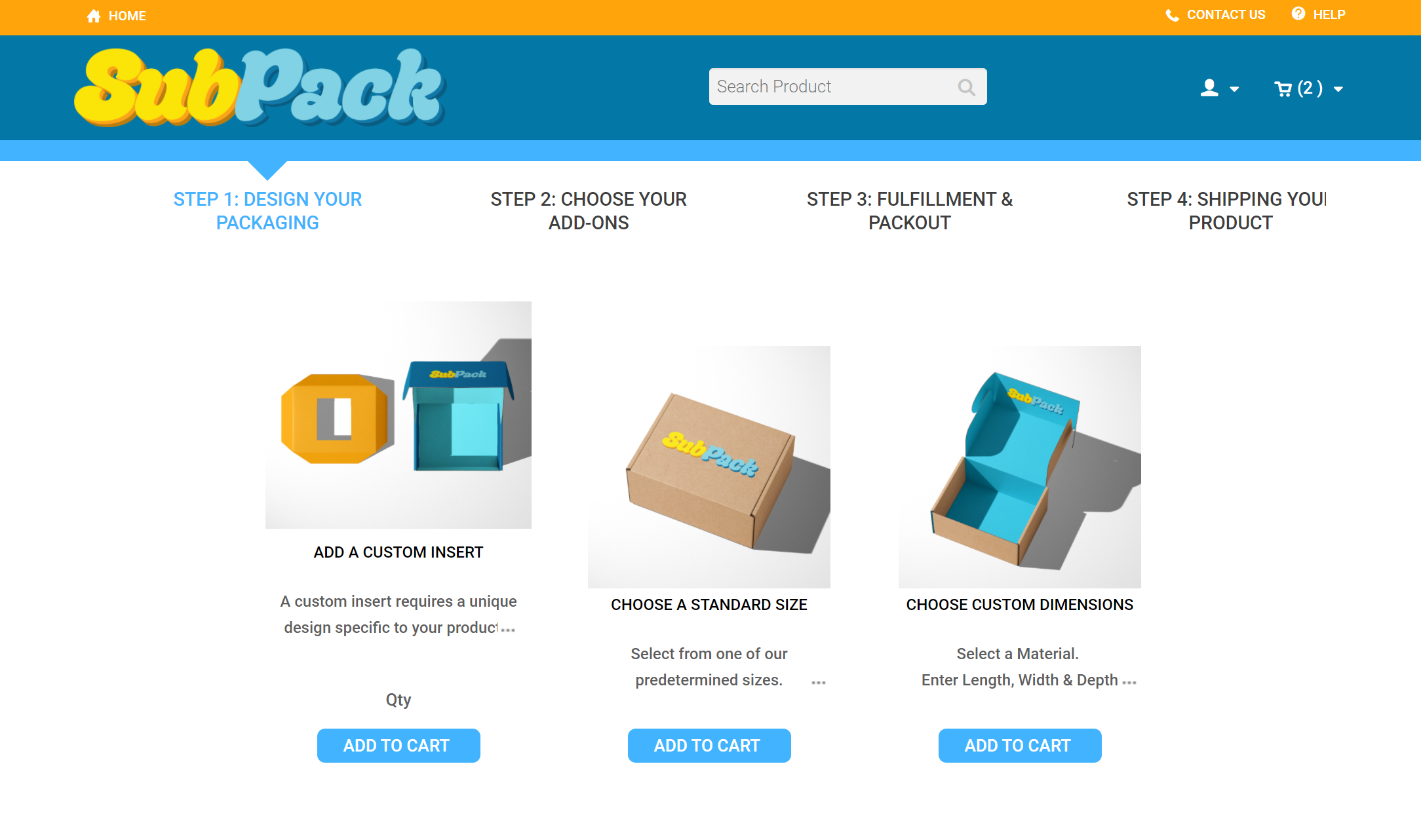 Next, choose your Add-Ons. Don't worry, these products are completely optional, but if you are looking to increase the visual appeal of your subscription box packaging you can choose from a variety of custom add-ons including stickers, crinkle paper, and more. One of our friendly customer service represenetatives will be there every step of the customization process!
Are you feeling overwhelmed with the inventory process? We can help with that too! Our fulfillment option involves secured warehousing of your product along with the required packaging components. Don't worry, the SubPack team will handle your individual or bulk orders with the utmost care.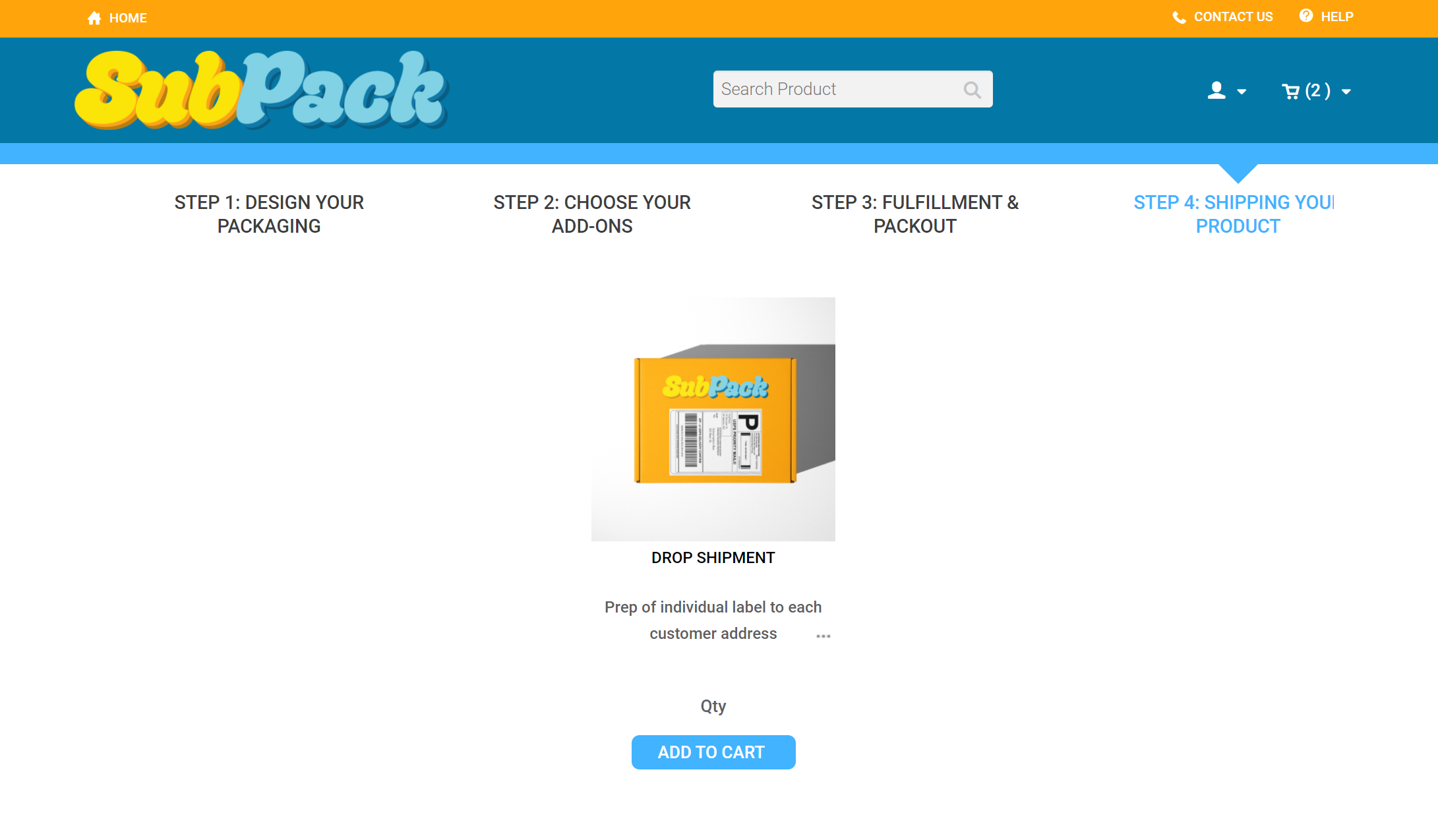 Not only can we ship in bulk to you, but SubPack can actually drop ship directly to your customers! Add the Drop Shipment item to your cart along with the quantity needed!
As we are sure you can tell, making sure your subscription box is perfect requires specialized care from everyone here at SubPack!